Samsung Oven Repair Ottawa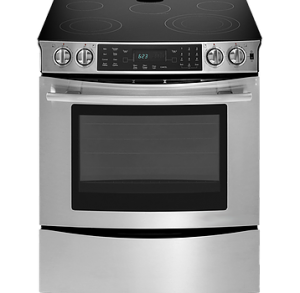 From electric ranges, gas ranges, wall ovens, cooktop ovens, to microwave ovens, Samsung has all these and more. You can find any type and design to fit your kitchen needs from Samsung's line of kitchen appliances. Beautifully designed, fully functional, and equipped for connectivity, you can't go wrong with Samsung! however Samsung Oven Repair Ottawa

Caring for your Samsung Oven
A well-cared-for Samsung oven can last for many years. Just simple tasks performed correctly and regularly to keep your Samsung oven at optimal condition.
Clean your oven regularly by giving it a good wipe down after every use.
Don't leave any bits of burnt food on the stove or in the oven. It will continue to re-burn, making your oven range less efficient. Plus, your kitchen will start to smell like burnt food too!
Make an effort to deep-clean your oven at least twice a year.
Safely use your oven's self-cleaning feature. Your Samsung manual will come in handy here!
Inspect oven burners and seals regularly for deformities. Replace immediately if you notice any damage.
Inspect your gas line regularly. Replace if it looks at all worn out. Samsung Oven Repair Ottawa

Your oven is a hefty, long-term investment. It makes perfect sense to take care of your oven, so you get optimal performance for a long time. Samsung Oven Repair Ottawa

What to do with a faulty Samsung oven?
There are times when, even with the best care, your Samsung oven could still break down. When this happens, it's best to call in an expert. If you are in Ottawa and its surrounding areas, YB Appliance Ottawa is your best answer.
YB Appliance Ottawa offers fast, accessible, and affordable service for any faulty kitchen appliance. Your Samsung oven will be in good hands. We don't believe in costly and unnecessary upgrades. If at all possible, we will fix your Samsung oven so you can maximize your investment. Call us today at 613-898-4290. however Samsung Oven Repair Ottawa