Maytag Appliance repair Ottawa
Almost every homeowner has at least one appliance that, over time, needs repair or maintenance. From refrigerator failing to cool down to the leaky dishwasher, maintenance and repair for household appliances is essential. We at YB Appliance offer a wide range of Maytag Appliance repair Ottawa services including refrigerator repair, washer repair, dryer repair, and more. Moreover, our team of highly trained technicians is composed of trusted and licensed professionals with years of experience in providing quality service for Maytag Appliances.
Whether it's a major Maytag Appliance repair in Ottawa, such as replacing a part, or diagnostics and troubleshooting, we can help you. All you need to do is give YB Appliance a call and leave the rest to our competent technicians. Plus, unlike our big-name competitors, we offer all this at more than reasonable prices, giving you more value for your hard-earned money. We thank you in advance for the honor of serving in the management of all your major appliances from dishwashers to dryers and beyond! Moreover, our team offers outstanding services for your Maytag appliances at affordable costs. That is to say, contact us today to learn more about our services and guaranteed solutions to your Maytag appliance problems!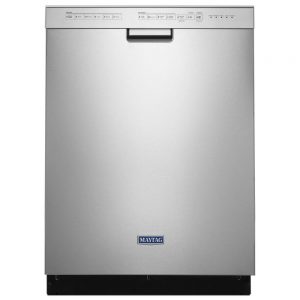 Same Day Maytag Appliance Repair Ottawa
Your dream of having a fully functional kitchen is fulfilled at YB Appliance. We fix broken Maytag appliances and also provide installation services for brand new appliances. Our Maytag Appliance repair Ottawa services are available 7 days a week from 8am-9pm. We also offer same day Maytag appliance repairs and can fix any residential appliance with minimal rates in the industry. Get all your important Maytag Appliances repaired in Ottawa without worrying about the cost.
When you are having problems with your Maytag appliances around the house. Then a professional Maytag Appliance repair Ottawa service provider is the best way to go. YB Appliance offers top quality and affordable services for your household appliances. If you're looking for reliable and experienced technicians for refrigerator repairs, stove & major appliance repair in Ottawa, we are the team to get in touch with. Need same day service for your Maytag appliances in Ottawa? Call us now! Avoid incompetence, overspending, and imprecise solutions when dealing with appliance troubles. Instead, avail our services for guaranteed and professional appliance repair solutions.
Does your home need the same day appliance repair services by certified technicians? We have the experience and expertise to handle all Maytag household appliance repairs. Our same day and emergency appliance repair helps our clients for any unexpected repair situation. As a company that values client satisfaction, we understand the importance of offering exemplary services. Our certified technicians possess extensive experience in the field of appliance repairing and can quickly fix your Maytag appliances. That is to say, let us handle all your repair problems. Give us a call today and get a free estimate for your Maytag appliance repair in Ottawa.