About YB Appliance Repair Ottawa:
Experts in Dishwasher, Oven, Stove, Refrigerator, Washer and Dryer
Repair in Kanata, Nepean, Orleans, Manotick, and Ottawa
Setting the standard in reliable residential equipment repairs, YB Appliance offers consistent excellence in patching up old electronics and fixing faulty kitchen and laundry appliances. Our locally-owned company in Ottawa offers prompt, affordable, and effective repairs in Nepean, Kanata, Orleans, Manotick, and other nearby areas7 days of the week. From dishwashers not filling up with water to stoves and ovens that won't heat up, our team can handle any mechanical issue. We provide honest and practical solutions, ensuring you get your money's worth with an appliance that will work great for a long time.
Serving Ottawa with oven, stove, dishwasher, and appliance repair has allowed us to build a solid reputation as a dependable company with a commitment to abide by our core values:
Speed and Quality

We make sure you will get the highest quality service possible by our technicians. We likewise focus on delivering a fast repair so you will have one
less problem to worry about!
YB Appliance stands out of the crowd because we are registered and hire only certified professionals to deliver you flawless appliance repair services. Members of our trusted team are not only experts at handling all types of household appliances, but can also inspect other electrical goods to ensure all your electronics are secure and are in order. Appliance Repair Ottawa
Excellence, Reliability and Professionalism
YB Appliance ensures 100% customer satisfaction and a solution for your problem is promised by our excellent team. We understand how difficult it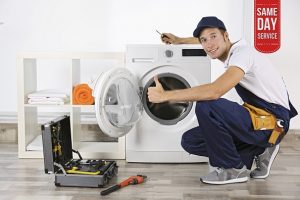 can be when appliances are not working properly, especially when our families rely on them so heavily for daily living. That's why we try our best to be there at a time most convenient for you, working 7 days a week, 365 days a year, even on holidays and weekends.
Our Approach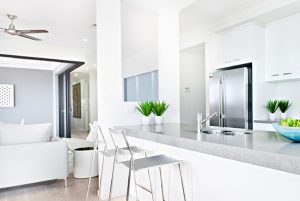 With a dedicated and reliable team of qualified and experienced technicians, we at YB Appliance always strive to serve you better. We always put our customers first, making sure you are happy and satisfied with how we handle your appliances and the results we deliver. Our company is built on customer experience and treating each client with the respect they deserve, making YB Appliance your leading company in customer satisfaction and appliance repair in Ottawa and its surrounding areas.
Allow us to help you get back on schedule and stop the delays caused by faulty appliances. Call our specialists for oven, stove, refrigerator, or dishwasher repair in Orleans, Manotick, Nepean, Kanata and Ottawa. Get a free estimate or schedule a service today.
About YB Appliance Repair Ottawa:
Experts in Dishwasher, Oven, Stove, Refrigerator, Washer and Dryer
Repair in Kanata, Nepean, Orleans, Manotick, and Ottawa
Setting the standard in reliable residential equipment repairs, YB Appliance offers consistent excellence in patching up old electronics and fixing faulty kitchen and laundry appliances. Our locally-owned company in Ottawa offers prompt, affordable, and effective repairs in Nepean, Kanata, Orleans, Manotick, and other nearby areas7 days of the week. From dishwashers not filling up with water to stoves and ovens that won't heat up, our team can handle any mechanical issue. We provide honest and practical solutions, ensuring you get your money's worth with an appliance that will work great for a long time.
Serving Ottawa with oven, stove, dishwasher, and appliance repair has allowed us to build a solid reputation as a dependable company with a commitment to abide by our core values: