Washer Repair Nepean
When you least anticipate anything to go wrong, it usually does. The same is true with appliances. Sometimes our gadgets stop working properly out of nowhere. However, they only provide red indications for repair, which we frequently ignore. In any case, a harsh fact regarding appliances is that they will occasionally break down or malfunction. Then you need appliance repair professionals in Ottawa that are serving at your doorstep. We are here to complete your washer repair, Nepean!
YB Appliance Ottawa has established itself as one of the most dependable and knowledgeable washer repair Nepean service providers. We feel that a properly operating washer is more than simply a household appliance; it is a load-bearer in your home. It typically conducts a variety of heavy-duty jobs for homeowners. From cleaning many of our clothing without requiring us to work around the washer to completing extra domestic activities, your fully functional washer is your single-appliance solution for most of your home chores. As a result, you can always count on it for a stress-free and time-saving home management experience by eliminating the need to wash your clothes by hand or in a manual washer.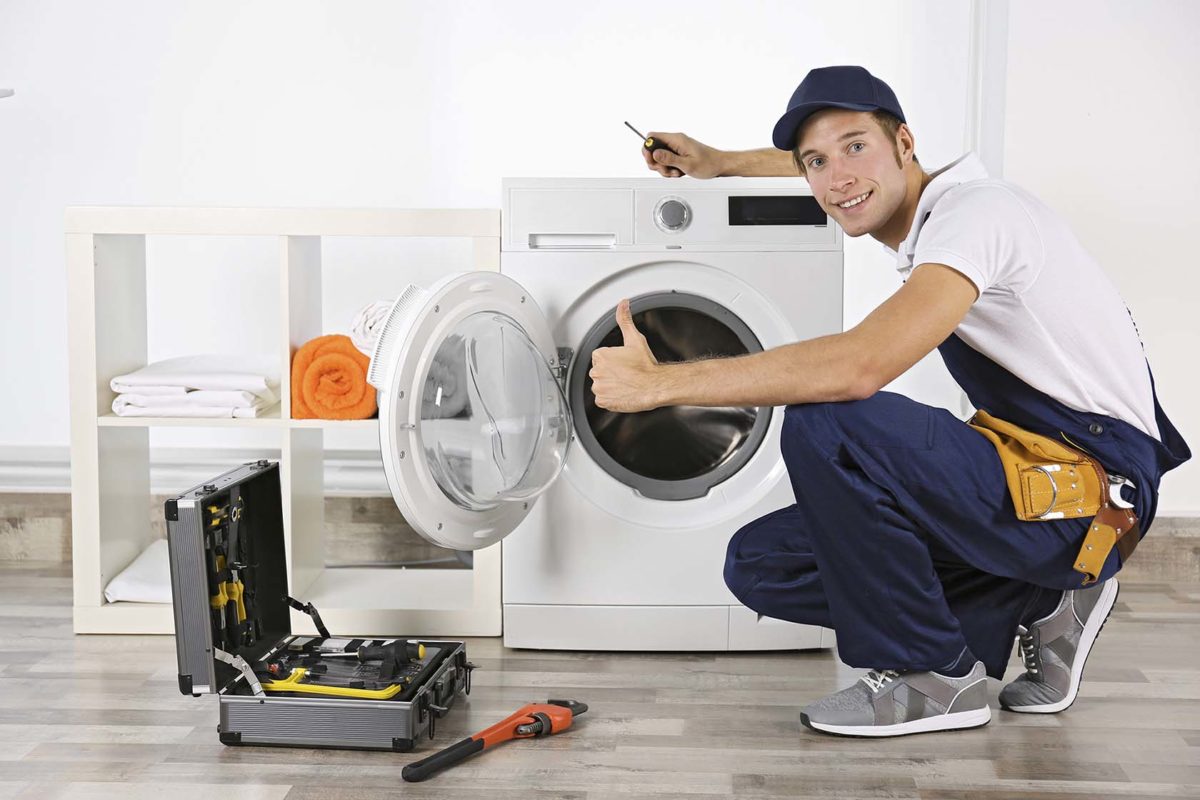 Same Day Washer Repair Nepean
YB Appliance Ottawa, for washer repair Nepean, provides efficient and guaranteed same-day washer repair Nepean services. Having a defective washer puts you under a lot of unnecessary stress. Being one of those white ware items without which you cannot handle your kitchen tasks makes it difficult for any homeowner stuck with a broken cooktop. However, with YB Appliance Ottawa providing same-day washer repair Nepean service, you can eliminate the stress before your situation worsens.
It is a necessary home item for any homeowner nowadays. But how can you analyze washer problems earlier and seek skilled washer repair Nepean service providers right away? Here's a list of problems to look out for before your washer entirely gives up on you:
My Washer It won't turn on
It wouldn't spin/drain
Washing machine It won't complete a cycle
There are kinds of leaks
To solve this issue, you always need a dependable and competent repair service provider who can restore your appliance to its original condition. That's where YB Appliance Ottawa comes to your rescue, with its reliable home appliance and washer repair Nepean service. At YB Appliance Ottawa, we pride ourselves on providing you with fast and guaranteed repair services for all home appliances.
Washer Repair Near Me
If you're having problems with your washer, you should consider hiring specialists who can provide washer repair near me, especially if you live in Nepean. With YB Appliance Ottawa, it's now simpler and more dependable to get your washer serviced on the same day, thanks to our team of specialists who can repair your washer and other appliances right at your door. So you no longer have to be concerned about locating specialists for washer repair near me. At YB Appliance Ottawa, we serve you at your doorstep for all home appliance repairs. Contact us today for booking and details. We are serving beyond limits, and repairing beyond excellence.