Samsung Dryer Repairs Ottawa

Call Now: (613) 898-4290
Same Day Service
Samsung Dryer Repair Ottawa
Samsung has been creating innovative reliable products and services for over 70 years. It is a company that spans a diverse range of businesses including home appliances, high-tech electronics, medicine, finance, hotels, and more. In the event that your Samsung appliance needs to be repaired, YB Appliances is Ottawa service provider and maintenance specialist and can undertake Samsung appliance repair and service for the following:
We serve Samsung Dryer
YB appliance provide Samsung Washing Machine repair service
Also we repair Samsung Refrigerators
Samsung Dishwashers is our main specialization
We provide skillfully, highly experienced technicians to perform Samsung Dryer repair and service in Ottawa . YB Appliances has over 10 years experience in the appliance repair industry, servicing Kanata, Nepean, Orleans, Manotick, and Ottawa. Our mobile service allow us to come straight to you and complete the repairs onsite. Contact us if you require Samsung Dryer repair and service in Ottawa.
Call Now: (613) 898-4290
Same Day Service
Common problems with Samsung Dryer machines
Doesn't finishing cycle
Noisy or vibrating during drying cycle
Door seal issues
Dryer smells
Won't power on
We always advise our customers to get Samsung dryer machine repairs at the first sign of an issue to ensure the machine lasts longer and avoid incurring huge costs later. It's cheaper to hire a professional washer repair service than buying a new unit. At YB Appliance Repair, we not only solve the Dryer problems with care, precision, and efficiency but also give you a full warranty on labor and all parts.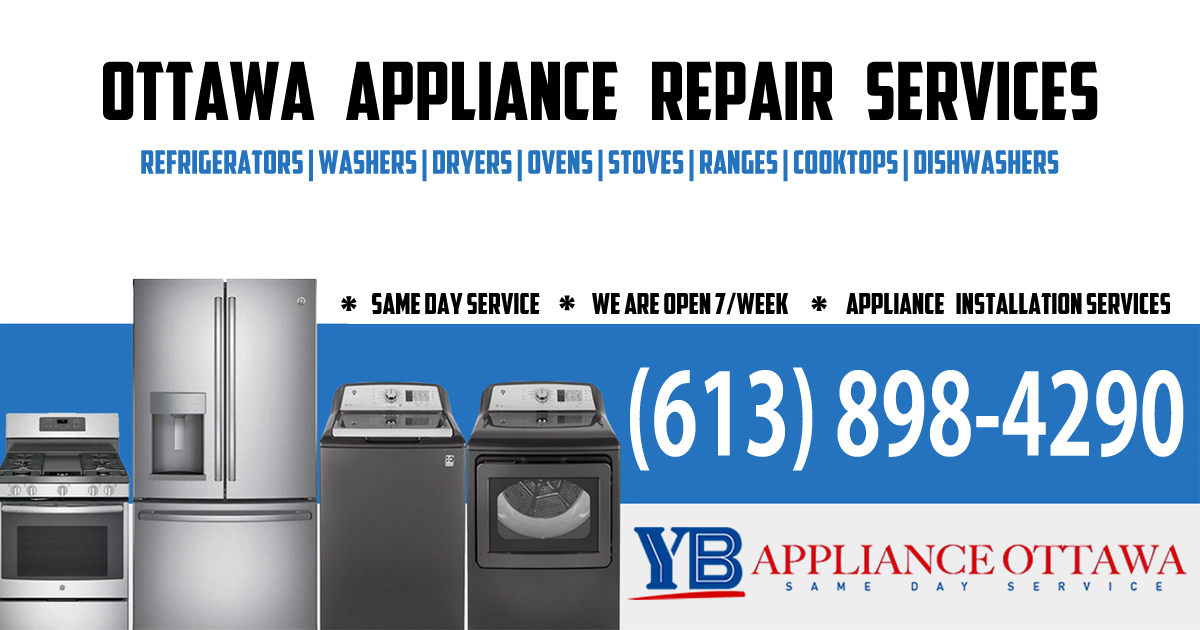 Quality Service for All Major Brands, Guaranteed
We are experienced in many brands of dryers including Samsung, LG, Fisher & Paykel, Bosch and Asko. We always provide our clients with efficient and cost effective repair service, complemented by  manufacturer warranty.
Call Now: (613) 898-4290
Same Day Service