Emergency Dryer Repair Services in Ottawa
Our Emergency Dryer Repair technicians stand out because they have been trained using the most up to date methods and techniques. All calls are answered 24 /7 by real people – no recordings or a never ending maze of prompts. Our goal is to ensure that every dryer repair is done professionally and on schedule. Furthermore, our approach starts with a friendly office staff, technicians who respect your property and time. After completion, all work performed comes with our satisfaction guarantee and a warranty on workmanship providing you peace of mind. Em
ergency Dryer Repair
Call Now: (613) 898-4290
Same Day Service
Check out our excellent customer reviews on Google.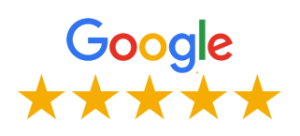 We serve a vast array of dryers models and brands. Part of what sets us apart is that our fully trained technicians can fix just about anything with ease.
Common Dryer Problems
Dryer Won't Turn On
Noisy Dryer
Wrinkled Clothes
Does Not Tumble
No Heat
Takes Too Long for Clothes to Dry
Too Hot
​
We service all Ottawa and surrounding areas,

Kanata, Nepean, Orleans, Manotick, Gatineau.


Let our team help you keep your dryer running properly with our maintenance and care tips. Avoid inefficiency that causes wear and tear and runs up your electric bill with our help! Always make sure your dryer is on a level surface to prevent strain from imbalance. Emergency Dryer Repair

Avoid costly major repairs and replacements by letting us inspect your dryer whenever you encounter an issue! Rely on the skilled technicians at YB Appliance to quickly diagnose and repair your dryer problems as well.
Call Now: (613) 898-4290
Same Day Service

Excellence, Reliability and Professionalism
YB Appliance ensures 100% customer satisfaction and a solution for your problem is promised by our excellent team. Moreover, we understand how difficult it can be when appliances are not working properly, especially when our families rely on them so heavily for daily living. That's why we try our best to be there at a time most convenient for you, working 7 days a week, 365 days a year, even on holidays and weekends. Emergency Dryer Repair