Samsung Washing Machine Repair & Service Ottawa
With over 10 years of experience we specialist in Samsung washing machine repairs along with Samsung Dryer Machine and Samsung Dishwasher Repairs in most makes and models. Our owner operator technician is dedicated in providing you with the best personalized service and result that you can get. We service Ottawa and surrounding arias . Note that if your inquiry is urgent, it is best to call us first..
Need your damaged Samsung washing machine fixed in a hurry? YB Appliance Repair in Ottawa have a team of professionals waiting on your call. We repair front loaders as well as top loading Samsung washing machines. In addition to washing machine repair in Ottawa, the YB Appliance Repair has actually experienced specialists in much of the significant brand names consisting of Samsung, Fisher & Paykel, LG, Kenmore, Mytag, Bosch and more. We only utilize factory OEM parts and in some cases will go with exact same fitting parts from better manufacturers to guarantee a quality service at a reasonable cost.

Call Now: (613) 898-4290
Same Day Service
There are numerous signs to look out for to help determine whether your washing machine requires expert assistance. The most common Samsung Washing Repair we specialize in consist of:
Damaged lid switches
Unusable water pumps
Blocked drains
Defective water inlet valves
Malfunctioning timers
Defective belts and pulleys
Out-of-order motors
When a Samsung electrical appliance malfunctions or breaks down, it's important to get it repaired by an experienced professional. Fortunately, the team at YB Appliance Repair in Ottawa offer Samsung washing machine repairs, Samsung fridge repair, Samsung dryer machine repair and more for your convenience. You can rely on us to get your electrical appliances back to optimal working condition.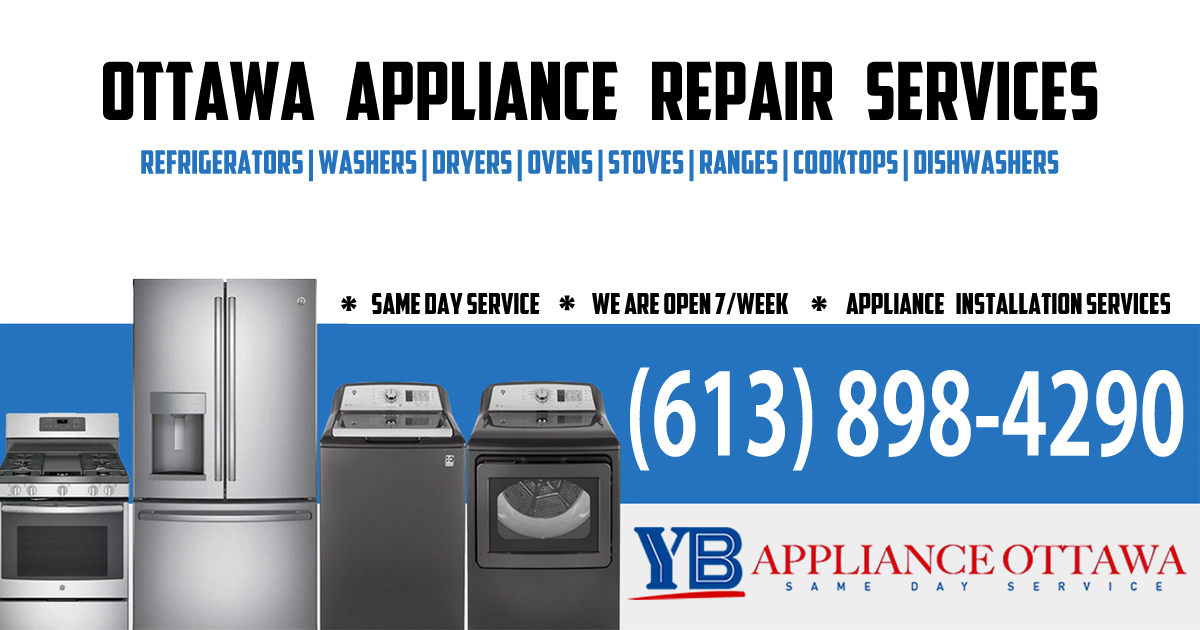 Samsung washing machine installation services
We are more than just repair appliances . At YB Appliance Ottawa we are appliance technicians !!! Our skilled team can install the Samsung appliances in your Ottawa home. We are experienced, dependable and have been in business for almost 12 years. You can rely on our team for home and business appliance installation. Whether you are in need of an appliance for your new home or want to upgrade your existing one. Our team can install any product like Miele, Sub-Zero/Wolf, Dacon, JEM Air, Whirlpool and more.