Kenmore Appliance Repairs Ottawa
Kenmore is a well know brand of appliances. They have been around for more than 100 years . When it comes to their products, this company embraces both performance and innovation. With three distinct product lines of Kenmore, Kenmore Elite and Kenmore PRO, they have products for every kind of consumer. This company is time-tested, iconic and dependable. Kenmore continues to deliver innovative technology, modern American style, and thoughtful features to help you cook, clean and live more. But like all products, once your appliance out of warranty you will need a professional to repair it.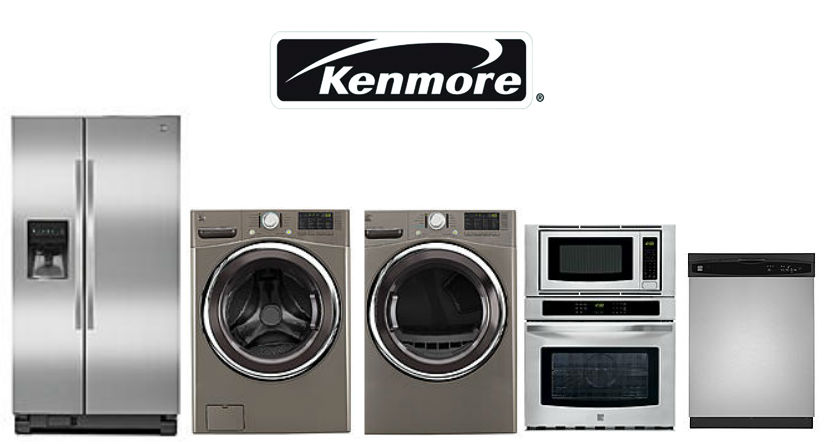 Kenmore Appliance Repairs Ottawa Kenmore washer repairs
Talk to us about your Kenmore
Kenmore appliance repairs Ottawa
With us, you get time-tested expertise and friendly customer service in one package. Our Ottawa Kenmore Appliance technicians have been doing Kenmore repairs for years. They know both old and new models so that they will do an excellent job on it no matter what. Kenmore appliances fulfill any need of a modern kitchen. Their products range from refrigerators, dishwashers, washer, dryer,  much more. We can repair any of those. Whether you have just Kenmore or Kenmore elite or Kenmore pro we can help you with any one of those into time. Customer satisfaction guaranteed.
Kenmore Dishwasher Repairs
It's always a stressful situation having to go without an essential household appliance. Regardless of what type of appliance breaks down, we suddenly begin to realize just how essential our white goods are to the normal functioning of our households whenever one is in need for an essential repair. YB Appliance Repairs we are one of Ottawa's largest Kenmore Dishware Repair Specialists and our qualified engineers carry out Kenmore Dishwasher Repairs on a regular basis. When you need someone to perform an essential dishwasher repair, contact YB Appliance.
Kenmore Dryer Repairs
Although not everyone will have a dryer those who do appreciate how much help they give when it comes to drying their clothes. However, as we have become reliant on home appliances such as our dryers, if they break down this causes a lot of stress and hassle. You then need to find a dryer repair service. Fortunately, here at YB Appliance we specialize in getting faulty Kenmore dryers up and running again in the least amount of time possible.