How do induction cooktops work?
Induction cooktops work by: induction cooktop repairs Ottawa
Producing an electro-magnetic field that creates energy around their glass surface.
This essentially turns the cookware into the heating element. The energy created, heats the base of the cookware that's positioned correctly on the cooktop.
The stove stays cool-to-the-touch during induction cooking.
The magnetism between the stove and cookware means your food is cooked super-quickly via the heat of the cookware, not from the cooktop itself.
Advantages
induction cooktop repairs Ottawa
The definite advantage of induction is in the extremely fast heat-ups, as the process brings energy to the cookware very quickly. Furthermore, you'll enjoy immediate and accurate temperature changes according to the control adjustments you make.
In addition, they are able to automatically sense when there's nothing on the element. Consequently, they minimize energy waste (which will, in turn, maximize savings for your power bill). Moreover, when you change the temperature, this change is reflected immediately (like with gas). Not gradually (as with a radiant ceramic element). induction cooktop repairs Ottawa
Safety is also an advantage with these appliances: the surface doesn't get as hot as traditional ceramic cooktops, which heat-up to transfer energy to your cookware. However, it is a mistake to assume the surface of your induction cooktop will be entirely cool to the touch throughout the cooking process. You will register some transferred heat from the base of hot cooking equipment.
At last, their flat surface makes induction cooktops a breeze to clean. In addition, because the cooktop surface itself doesn't get hot, spills onto the surface are less likely to burn onto the surface.
Disadvantages
You may notice some noise when cooking with induction – a whirring sound could be the fans working to disperse the heat or a clicking sound could be an indication that your cookware isn't working well with the cooktop.
You need to make sure your cookware is suitable for induction cooking and may need to replace your pots and pans if they're not suitable.
More work may be required when it comes to installation.

induction cooktop repairs Ottawa
Things to know about Induction
Simply put, your home needs to be ready for an induction installation!
Firstly,you will have to replace your cookware to the one, that is suitable for induction cooking needs.
The technology requires cookware to have a ferrous bottom so the heat can be conducted rapidly – plus the pot bases need to be within the recommended size for each cooking zone. Fear not, when you are looking to purchase induction-friendly cookware, it should be marked on the packaging as such.
Secondly, induction cooktops require more power in the short-term – to get the temperature to high heat and boiling point so quickly. While normal home plugs have a 10amp connection, an induction cooktop may need a 20A, 32A or even 42A connection. You will need to have the correct power allowance otherwise your cooktop will not work efficiently and cooking zones will begin to shut down.
Safety and efficiency
Safety and efficiency is paramount with induction cooktops – common features include automatic pan recognition (the cooktop will not work if there is no pan on the heating zone or the pan is not suitable), automatic safety switch-off (which will automatically turn the element off or down in the event of overheating or if you remove a pan) and child-proof locks.
Maintenance and Repair of Your Induction Oven
With so many advantages of induction ovens, you might be wondering why not everyone is using them. The reason is that once an induction oven breaks, there aren't many repair companies that know how to get rid of the problem. The good news is appliance repair should no longer be a big issue.
Most Common Issues with Induction Ovens
Sometimes a problem might occur that will make the induction oven waste energy. If that happens, your electric bill might end up might higher than expected. Luckily, this problem can be easily resolved with YB Appliance Ottawa. Apart from the efficiency problems, you should also give them a call for other issues as well, including the following: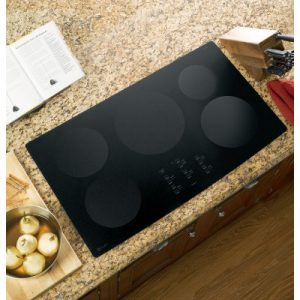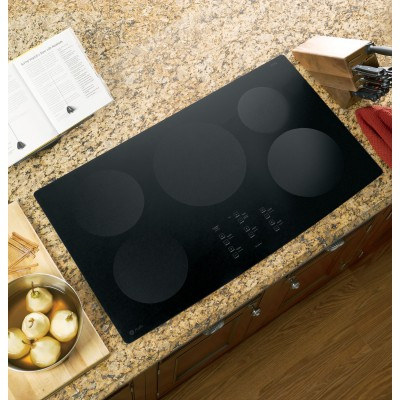 – The oven can't create enough heat
– The oven creates too much heat
– Problems setting up the desired temperature
– The oven causes problems with power system in your home
– Cooktop stays hot after switching the oven off
– The oven makes a lot of noise
– The oven causes cookware to vibrate a lot