Emergency Fridge Repair Services in Ottawa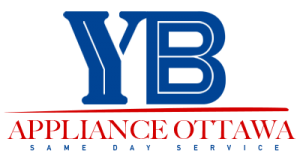 YB Appliance know that when your fridge emergency strikes, the speed to get it fixed is key.
For this very reason, we ensure our emergency response time is met within 4 hours or less.
Call Now: (613) 898-4290
Same Day Service
Your fridge needs to be in the best working condition to maintain a specific temperature that keeps meat, produce, and food products fresh. However, if not maintained well, fridge can be a haven for bacteria and that defeats the purpose of having a fridge in the first place. Emergency Fridge Repair Services
YB Appliance offer emergency Fridge repair in Ottawa. Furthermore, our specially-trained and experienced service technicians are on stand-by to give full technical assistance.
Our specialist can assist you with installation, maintenance and operational problems. Moreover, we do on-site inspections or over-hauling and repairing when fridge breakdowns or other issues occur. They are more than capable of assisting with fridge breakdowns and other crucial emergency situations.

If necessary, we can provide technicians for longer periods of time as required.
Amana, Bosch, ELECTROLUX, FRIGIDAIRE, General Electric, Kenmore, Kitchen-Aid, LG, Maytag, Samsung, Whirlpool, and more
YB Appliance Ottawa are the fridge repair specialists. Moreover, we understand how frustrating and urgent fridge repair in Ottawa is. Here are some things to look out for that might mean your freezer or refrigerator needs quick repairs: Emergency Fridge Repair Services
Freezing food in fridge
Refrigerator is shorting the power on the house
Fridge or freezer is not cold enough
Fridge fan or motor is noisy
Freezer or fridge is beeping or flashing
Why pay more and wait days or weeks for your
appliance to be repaired?
To learn more about our Refrigeration breakdown and Emergency Fridge Repair Services, contact us today.
Call Now: (613) 898-4290
Same Day Service
EXPERT TECHNICIANS.  ALL BRANDS REPAIRED & SERVICED. FAST SAFE EASY REPAIRS