Cooktop Repair Ottawa
YB Appliance Ottawa provides professional cooktop repair services that will leave your appliance working like new!
Appliances have been game changers when it comes to modern life. We now have shortcuts for many basic tasks. For instance, our ability to cook delicious meals is considerably more accessible. You can now possess an elite cooking appliance in your very own kitchen.
At the turn of dial (without having to wait a long while) you can quickly generate the ideal heat to cook your food. Cooktops are absolute game changers in the home kitchen. They provide the chefs at home with a seamless cooking experience.
However, when they break it can be a real pain to deal with. That's why we offer professional cooktop repair services in Ottawa that are fast, reliable, and best of all, affordable. A broken cooktop can be a frustrating thing to deal with–so leave it to the pros!
For quality cooktop repair services in Ottawa, give us a call today!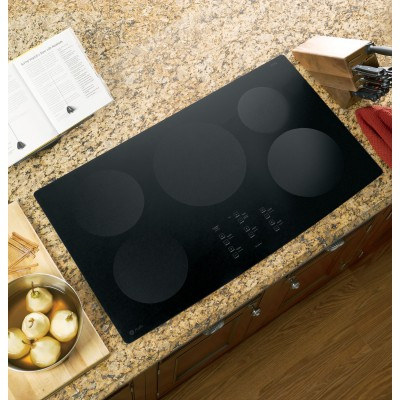 Same Day Cooktop Repair Ottawa
YB Appliance Ottawa also offers same day cooktop repair in Ottawa.
Tired of waiting around all week for your technician? Why bother? Modern life moves at a fast pace–which means you do too. You have things to do, people to see, and ultimately, a life to live. So you don't exactly have time to wait for your technician. That's why we provide same day cooktop repair services in Ottawa that will leave your machine running like new!
Thanks to our commercial vehicles, we can provide faster response times. Additionally, they enable us to carry everything that we need on hand. So whether you require simple maintenance, complex repairs, or you need to change parts–we can help.
At YB Appliance, we have years of experience providing a variety of same day cooktop repair services in Ottawa. We offer excellent customer service and provide quality workmanship every step of the way.
Emergency Cooktop Repair Ottawa
YB Appliance provides emergency cooktop repair services in Ottawa for when your appliance requires immediate attention.
Let's face it. Sometimes, your appliance just needs to be fixed as soon as possible. And that's where our emergency cooktop repair services in Ottawa come in. If you own a cooktop, then you likely love to cook. Which means that when it is broken your cooking experience takes a serious blow.
You can always call for regular repair services. However, you'll have to find a temporary solution in the meantime. Eating out is always nice–but it can get old quickly (and unhealthy too). So why not save some money and fix your appliance right away?
Our professional technician will be providing your emergency cooktop repair service in Ottawa within the hour! And with a systematic approach, we'll ensure that we don't miss a thing. So that way, you can get the most out of your machine.