Kenmore Dryer Repair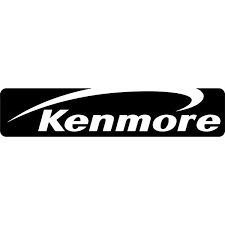 Kenmore dryers have plenty of features to dry your clothes just right. Goodbye to odors, wrinkles, and static cling! Kenmore dryer repair
The SmartDry Technology monitors moisture levels to keep the right heat and end at the right time. So your clothes are not overdried, and you don't end up with a hefty energy bill.
The Sanitize Dry feature eliminates 99.9% of common household bacteria. So you can feel safe sanitizing childrens' clothing and bedding without washing.

Kenmore Dryer Repair
Kenmore has dryers that run on electricity and gas. Modern, sleek, and stylish - these dryers can look good in any laundry room. however
What if your Kenmore dryer breaks down?
Kenmore dryers are built to be robust machines, capable of withstanding regular household usage. But sometimes, daily wear and tear can cause problems for your Kenmore dryer.
Maybe your dryer does not turn on. Perhaps it is too noisy or vibrates too much. Could it be a heating problem? That could go both ways - no heat at all or way too hot!
Are your clothes coming out wrinkled? It is taking too long to dry. Maybe the dryer doesn't tumble, so your clothes just lay in a heap at the bottom?
If you are facing any of these problems, then it is time to call YB Appliance Ottawa. Kenmore Dryer Repair
Why YB Appliance Ottawa?
YB Appliance Ottawa is a trusted appliance services company operating in Ottawa and its surrounding areas. We have built a solid reputation by focusing on 100% customer satisfaction with fast, quality repairs.
Our technicians are certified and trained experts. Providing an honest and practical solution to your Kenmore dryer problem is what they do!
YB Appliance Ottawa wants you to get your money's worth. A dryer that works well can save you many headaches, wet clothes, and wasted time. Cut your downtime by calling YB Appliance Ottawa today!